Bra-Less Bra
Regular price
$29.99 USD
Sale price
$29.99 USD
Unit price
per
Sale
Sold out
FREE STANDARD SHIPPING for all US Customers (weekend delivery not guaranteed)
Bra-less Bra is the only breast-lifting tape that supports allllll the way to an N-Cup and is style & size customizable without scissors.
Almost every woman can benefit from a little lift, some more than others. Industry statistics indicate that 75% of the bra-buying population is a D-cup or larger, yet the fashion industry largely ignores women with bigger cups sizes. While larger busted women are sent to 'specialty' boutiques to get bras that actually fit them, the statistics show that larger-busted women are the norm, not the exception. Yet, larger busted women are penalized in a variety of ways. Moreover, we have fewer choices, and those choices, generally cost more money.

Many products on the market claim to fit up to a G-cup. At Bra-Less Bra, we start our product strength matrix at DD-cup. That means, not only is it designed to hold up voluminous flesh, but it's also engineered to be as gentle as possible on the skin. Our patent pending, specially designed breast-tape has been successfully tested on women as large as an N-cup.
Bra-Less Bra is an adhesive tape and like every adhesive tape it can scrape, bruise or damage skin, even when applied and removed properly.

Click here to view our full product disclaimer
Sizing Chart
Care Instructions

Simply use on clean, dry, cool skin. Do not apply lotions, potions, oils or perfume, prior to applying Bra-Less Bra.

You can apply those things after, but even a small amount of oil on your fingertips will compromise the strength.

Once the tape is on, most women are good to go, we have had a few, rare occasions when the tape didn't remain adhered. So, feel free to put on Bra-Less Bra, and dance the night away without your boobs falling below your belly-button...generally speaking.
Shipping & Returns

Available for online purchase in the US, Canada, and the UK.

Free standard shipping for US customers only.

Express shipping available, weekend delivery not guaranteed.
Share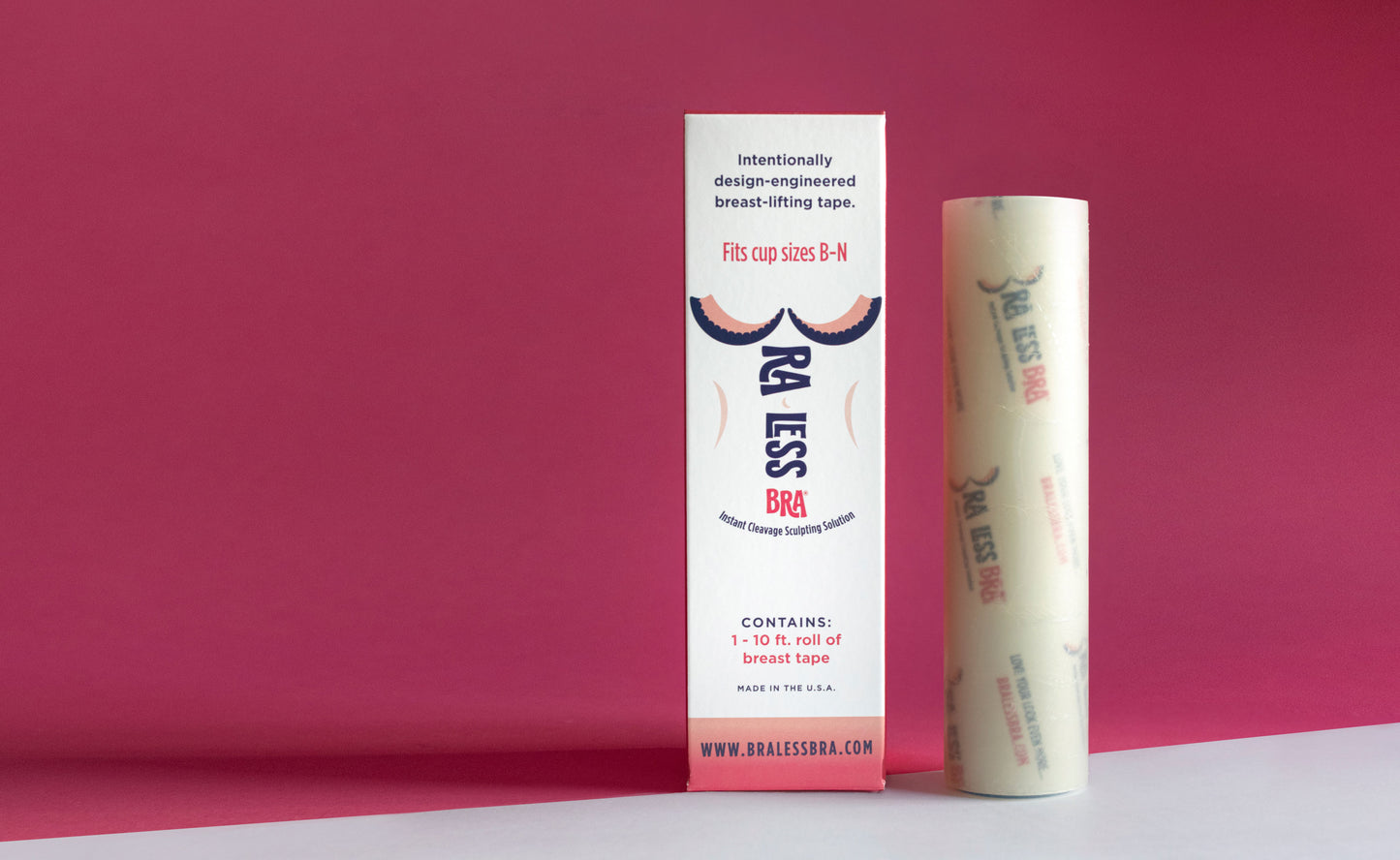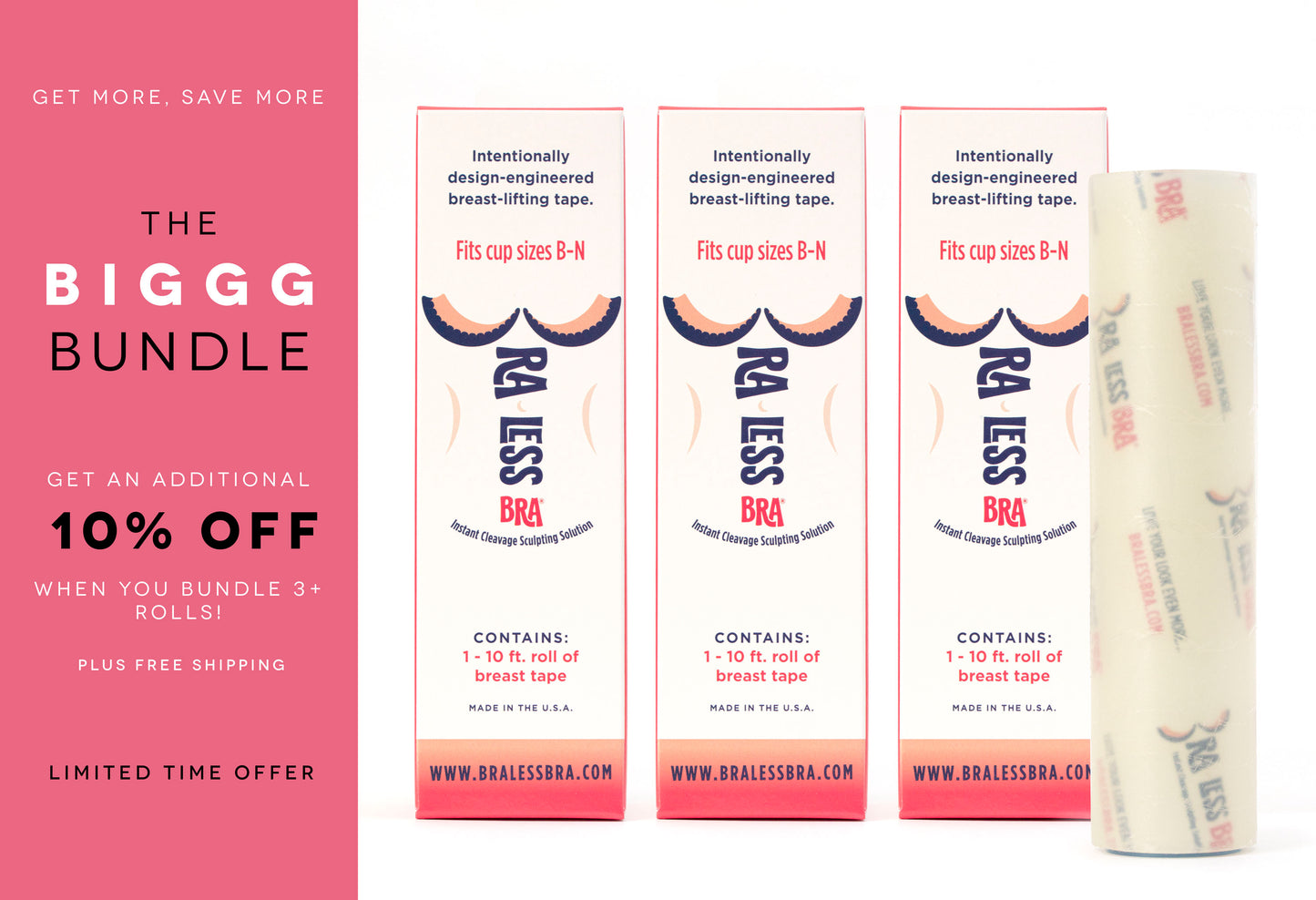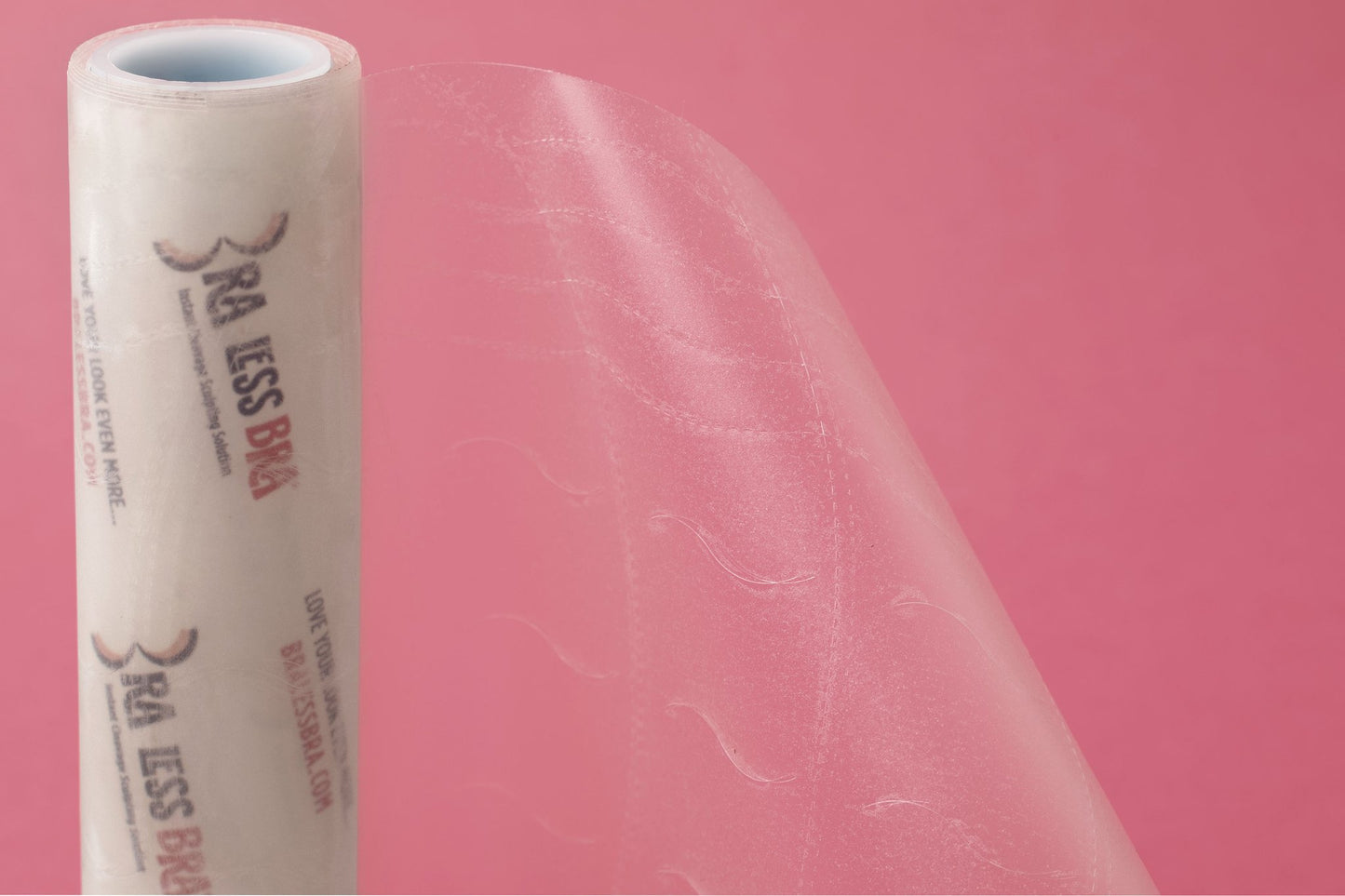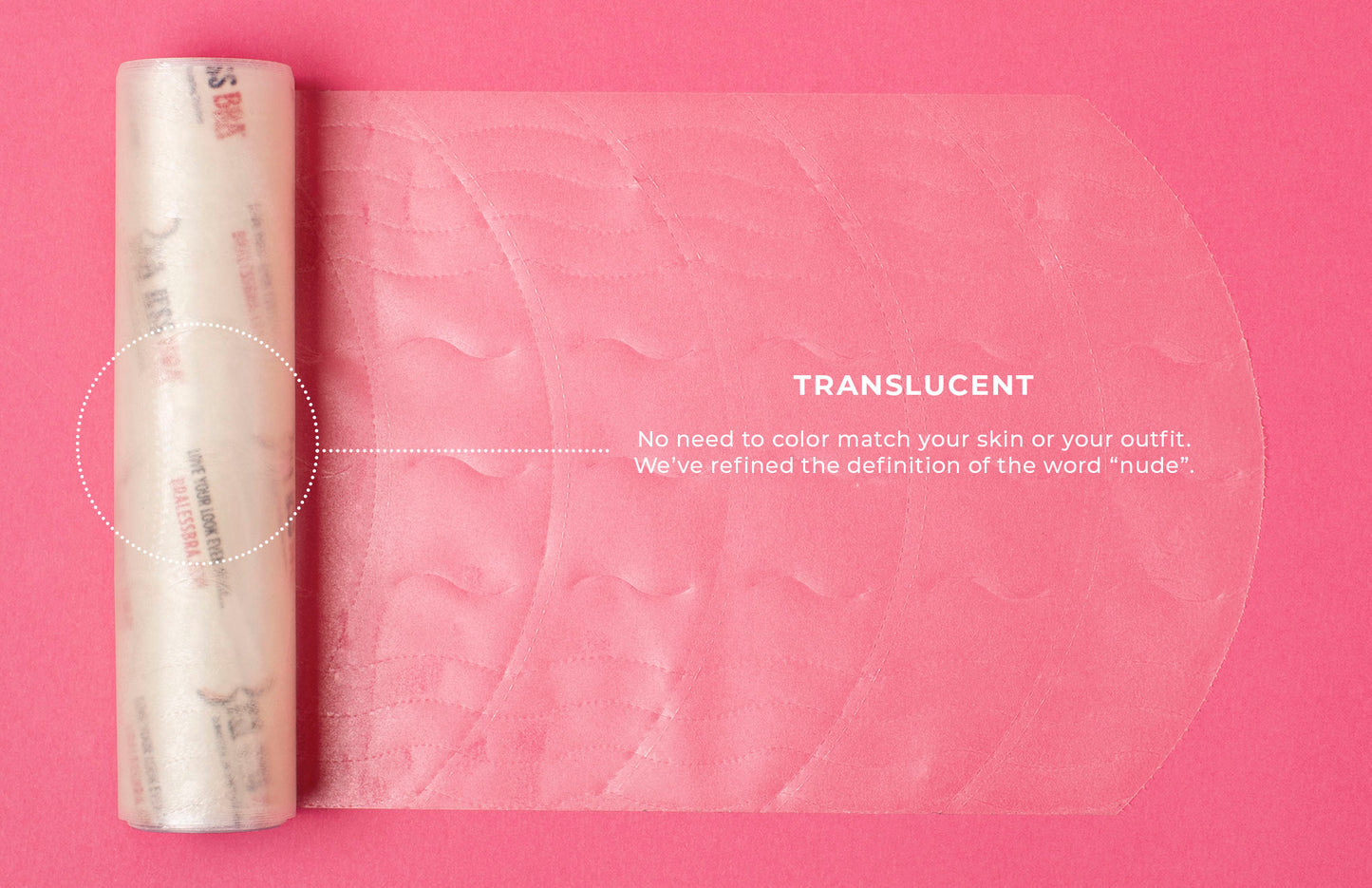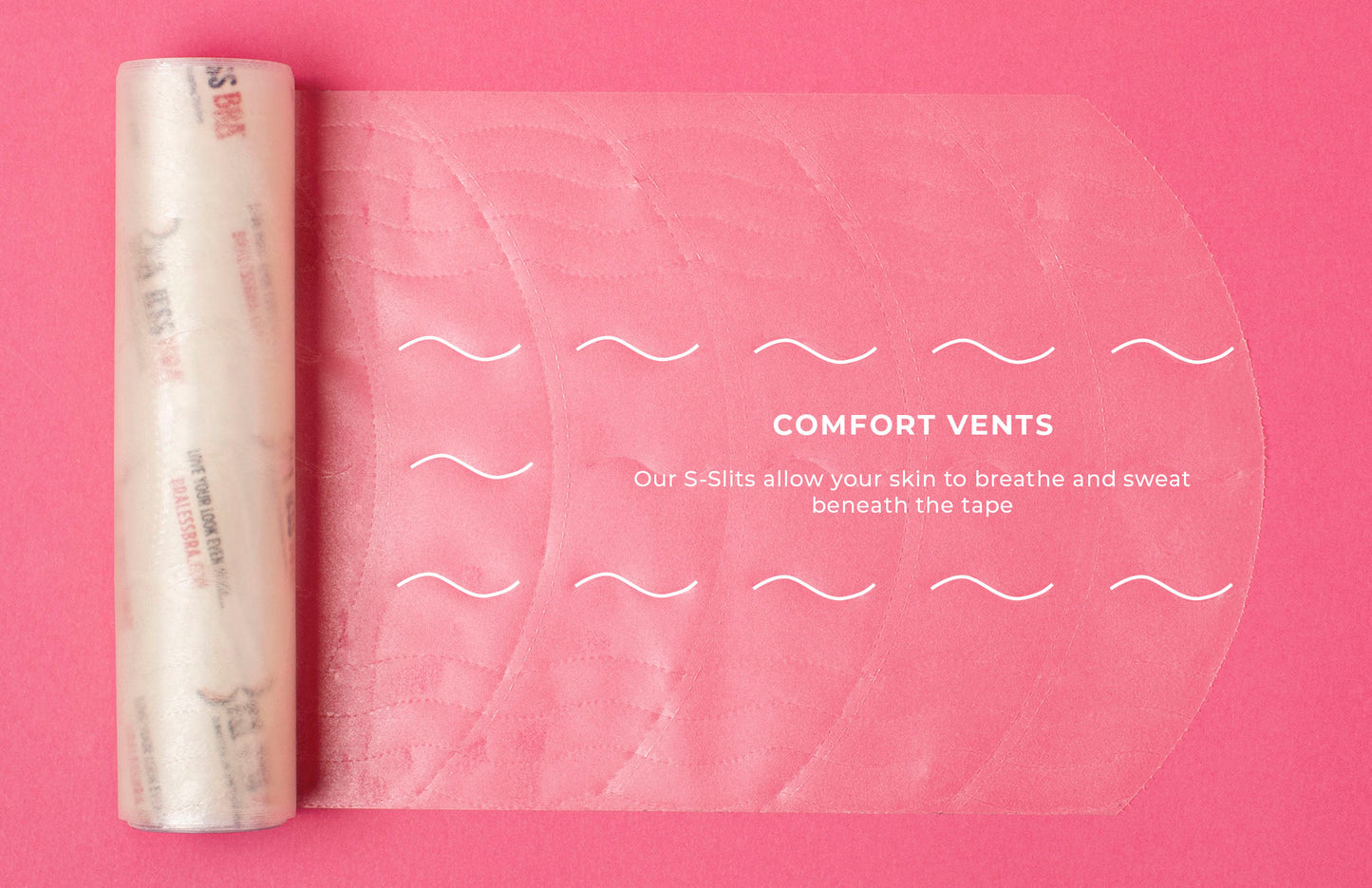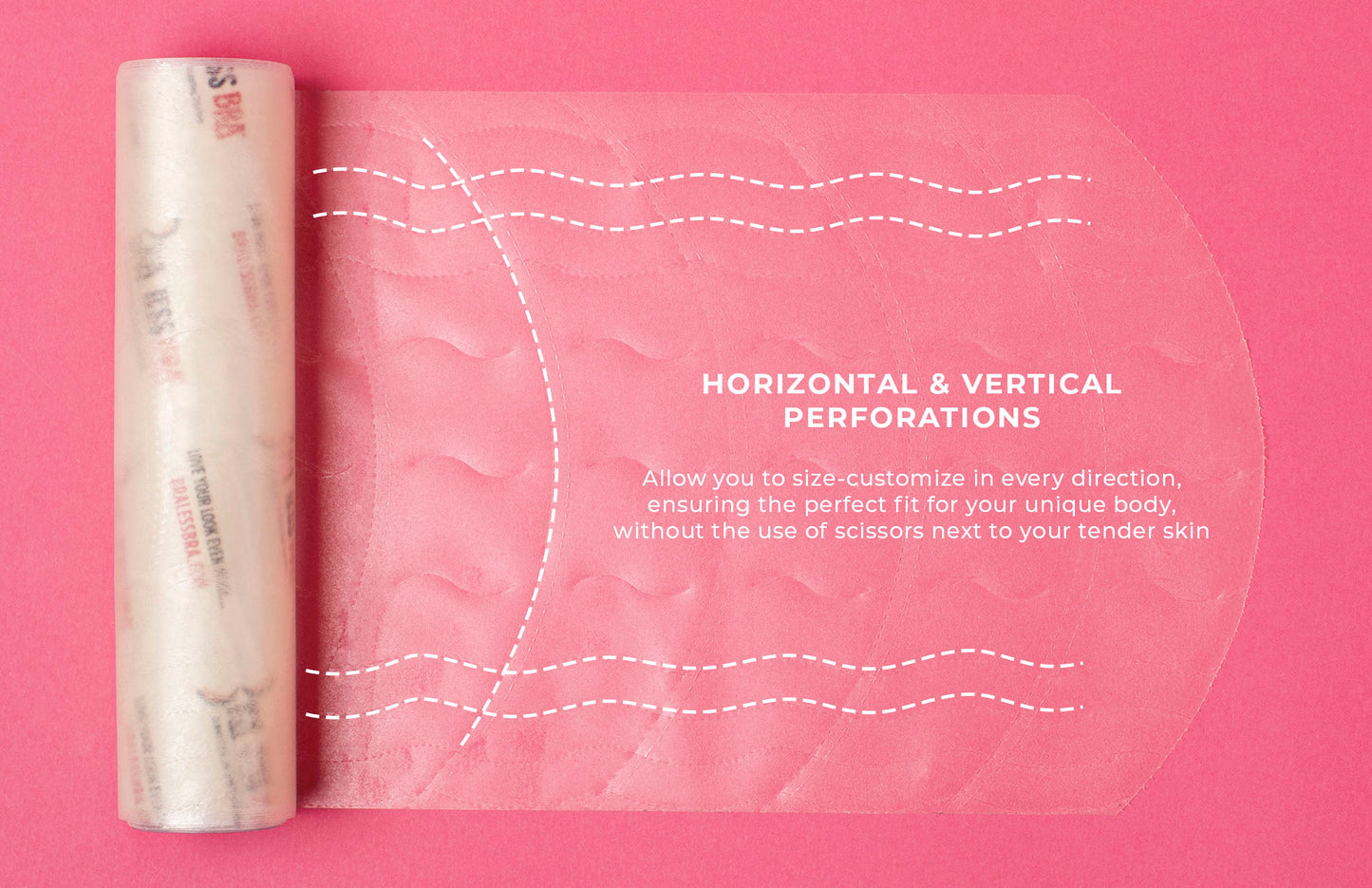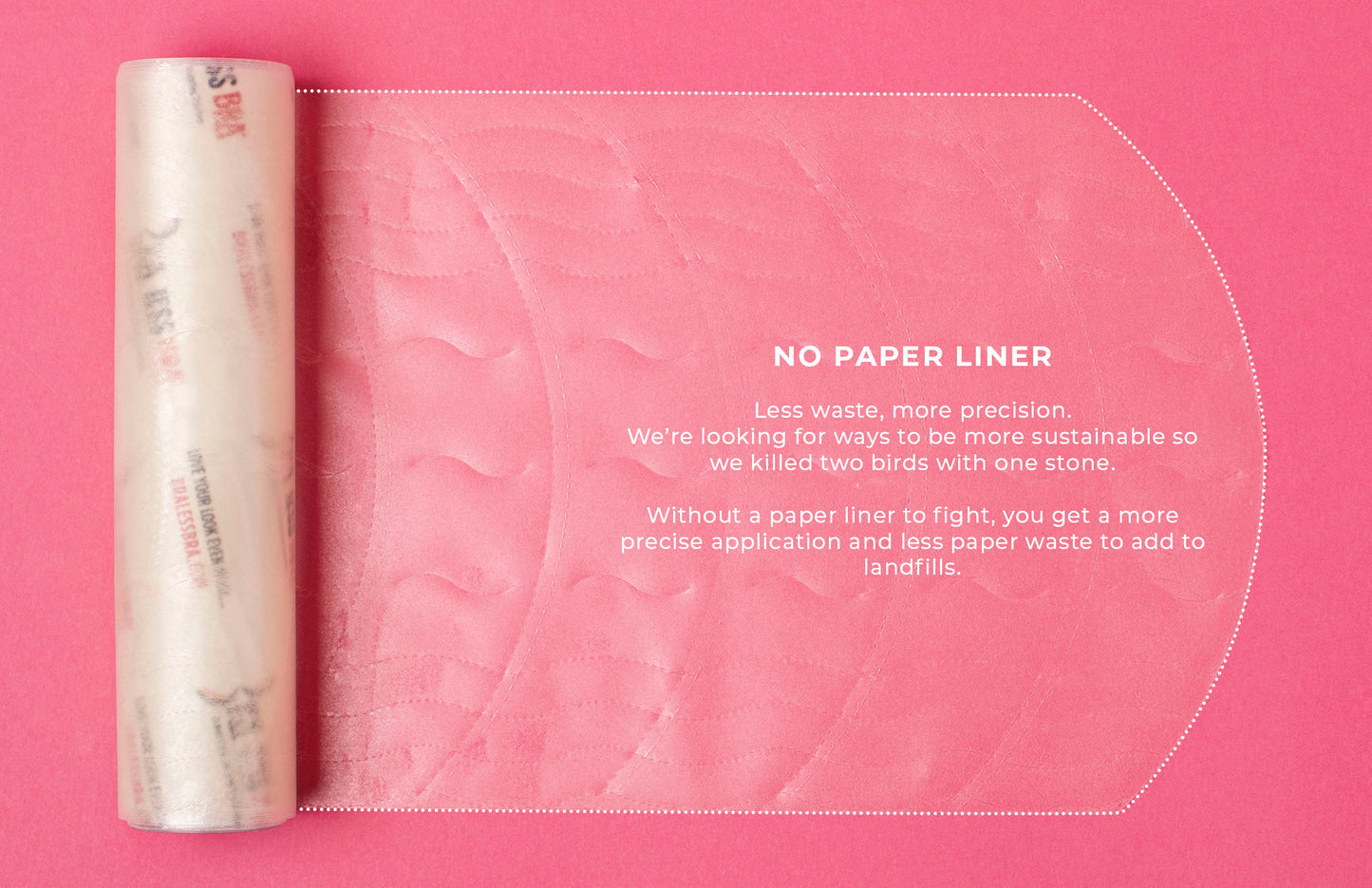 Free Shipping

Standard shipping is FREE for orders $60 and above for all US customers.

Sat/Sun delivery not guaranteed

Minority Woman Owned and Women Run

Bra-Less Bra is powered-up by Zuke-iT, a company that is 100% women-owned and operated seeking solutions to literally support women. We don't believe in figure flaws, we believe in figure aspects and we know the time is now to fire your bra as your fashion consultant

Made in the USA

Bra-Less Bra breast-tape is manufactured in the U.S.A. All materials for our tape are sourced, secured and manufactured on our home soil. Our product is produced and manufactured in clean and sterile conditions in the Heartland of America.