DON'T FIGHT GRAVITY ALONE
Bra-less Bra is the only breast-lifting tape that supports allllll the way to an N-Cup and is style & size customizable without scissors.
Learn More
The Bra-Less Bra Difference
This is why Bra-Less Bra, Instant Cleavage Sculption Solution costs a little more.
CUSTOMIZABLE WITHOUT SCISSORS

Easy tear perforations to size customize without scissors.

TRANSLUCENT

Nearly invisible on the skin allowing the perfect match for all skin tones.

NO BULKY LINER

Easier to apply, more eco-friendly and less landfill waste by not having a paper liner.

LIFTS AND SUPPORTS

Bra-Less Bra has provided as little as 3 inches in lift to as much as a whopping 7 inches!

COMFORT VENTS

Featuring built-in comfort vents to allow the skin to breathe.
MINORITY WOMAN OWNED & WOMEN RUN

MADE IN THE USA
Bra-Less Bra
Regular price
$29.99 USD
Sale price
$29.99 USD
Unit price
per
Sale
Sold out
Share
FREE STANDARD SHIPPING for all US Customers
View full details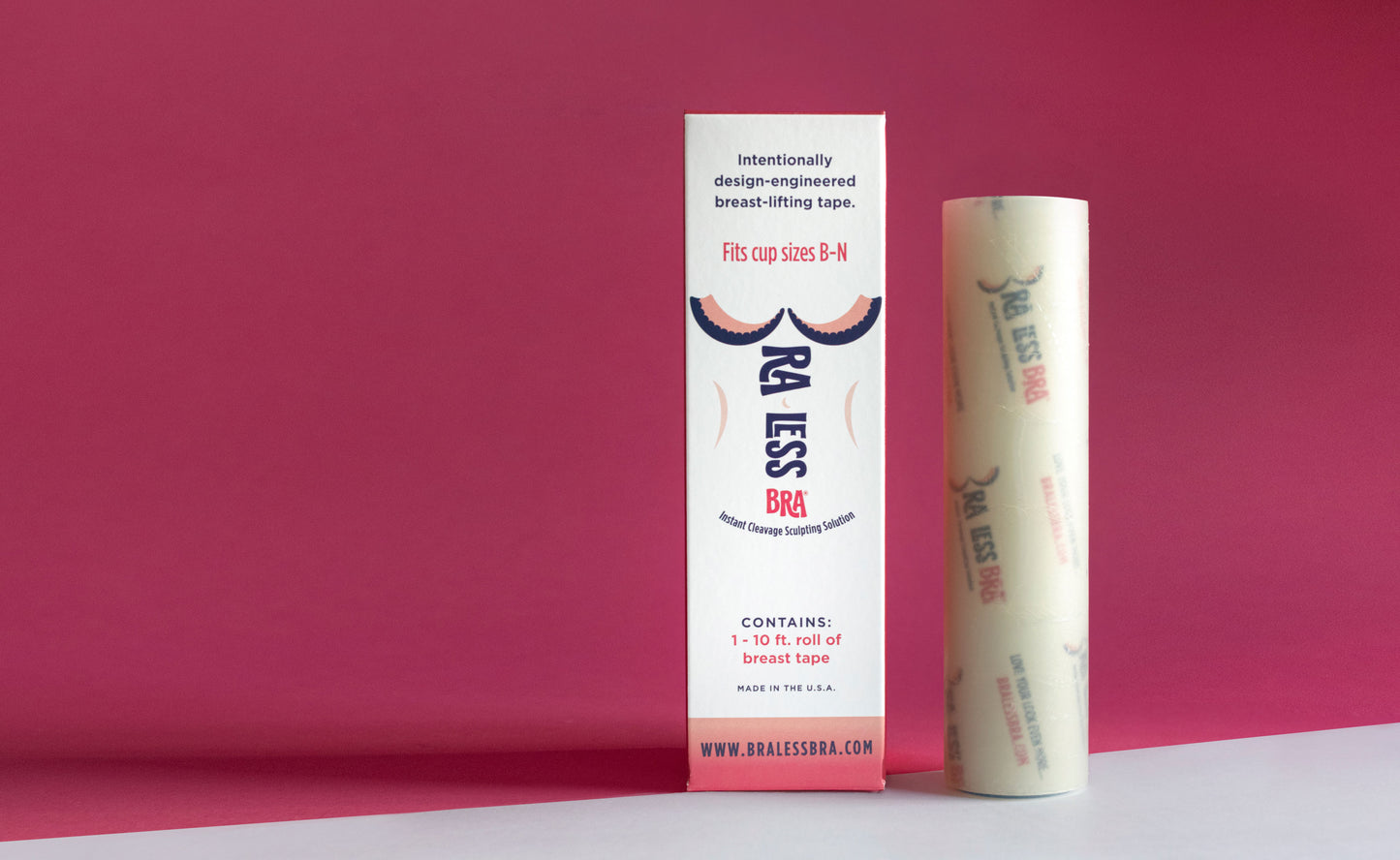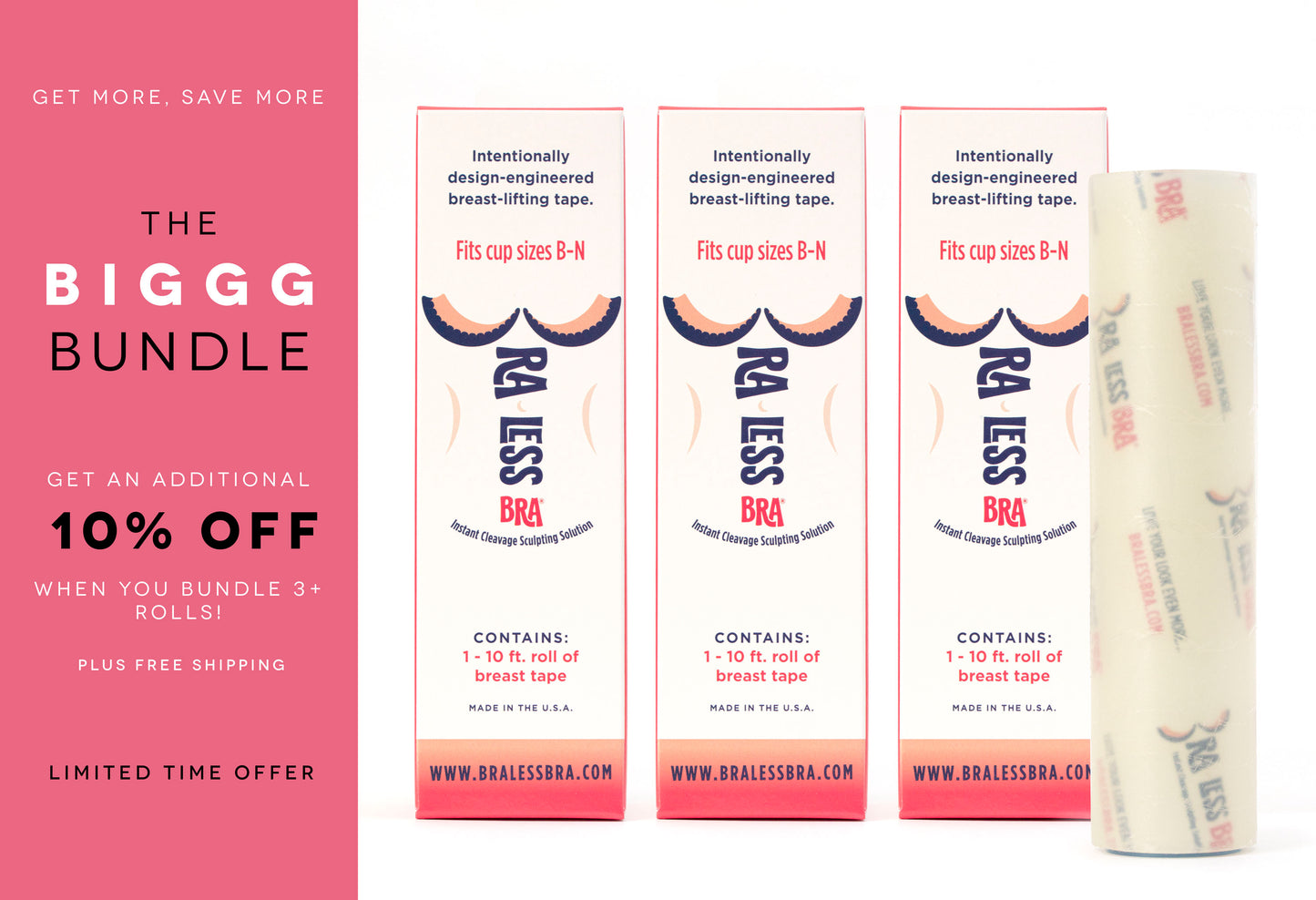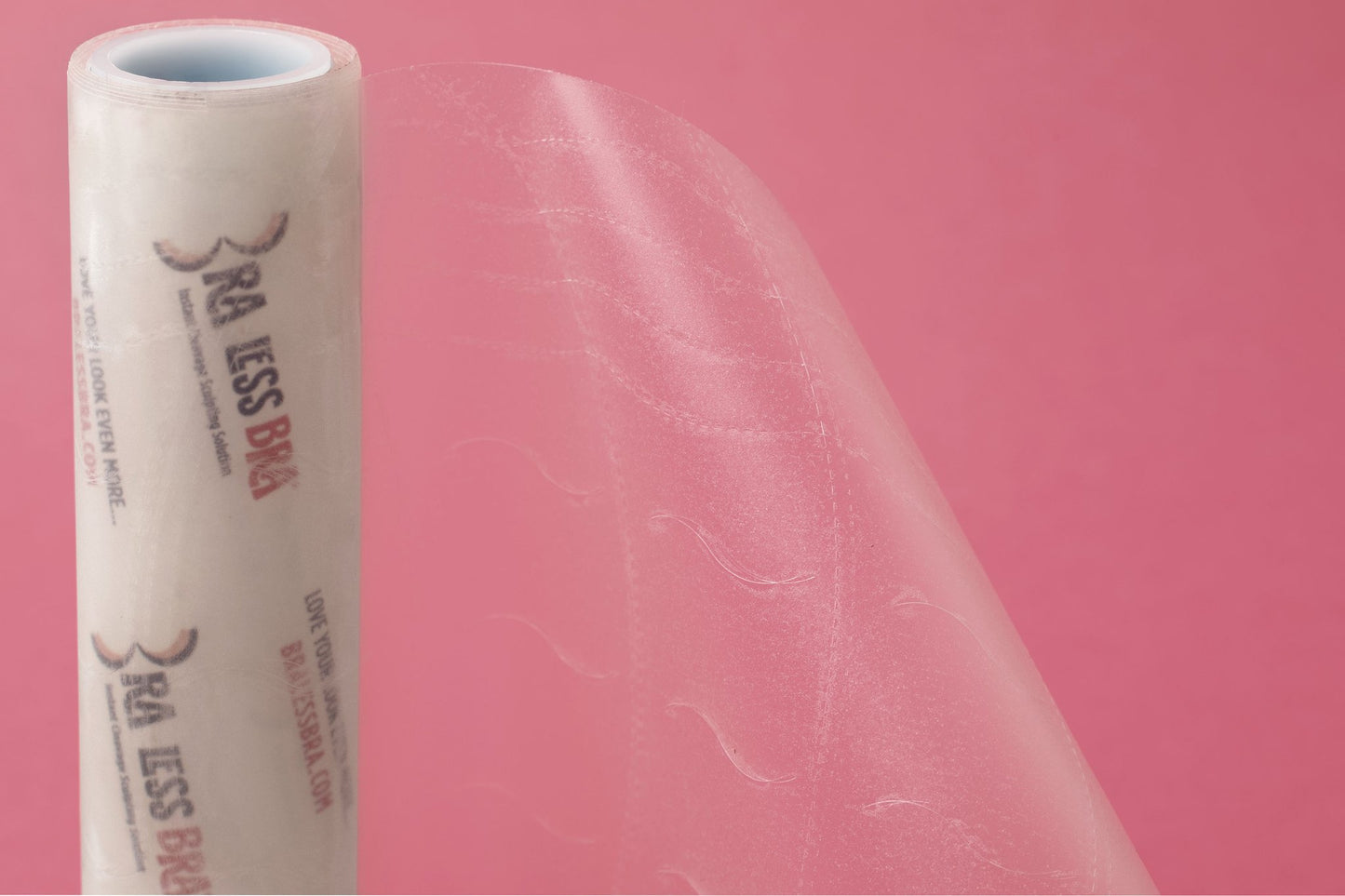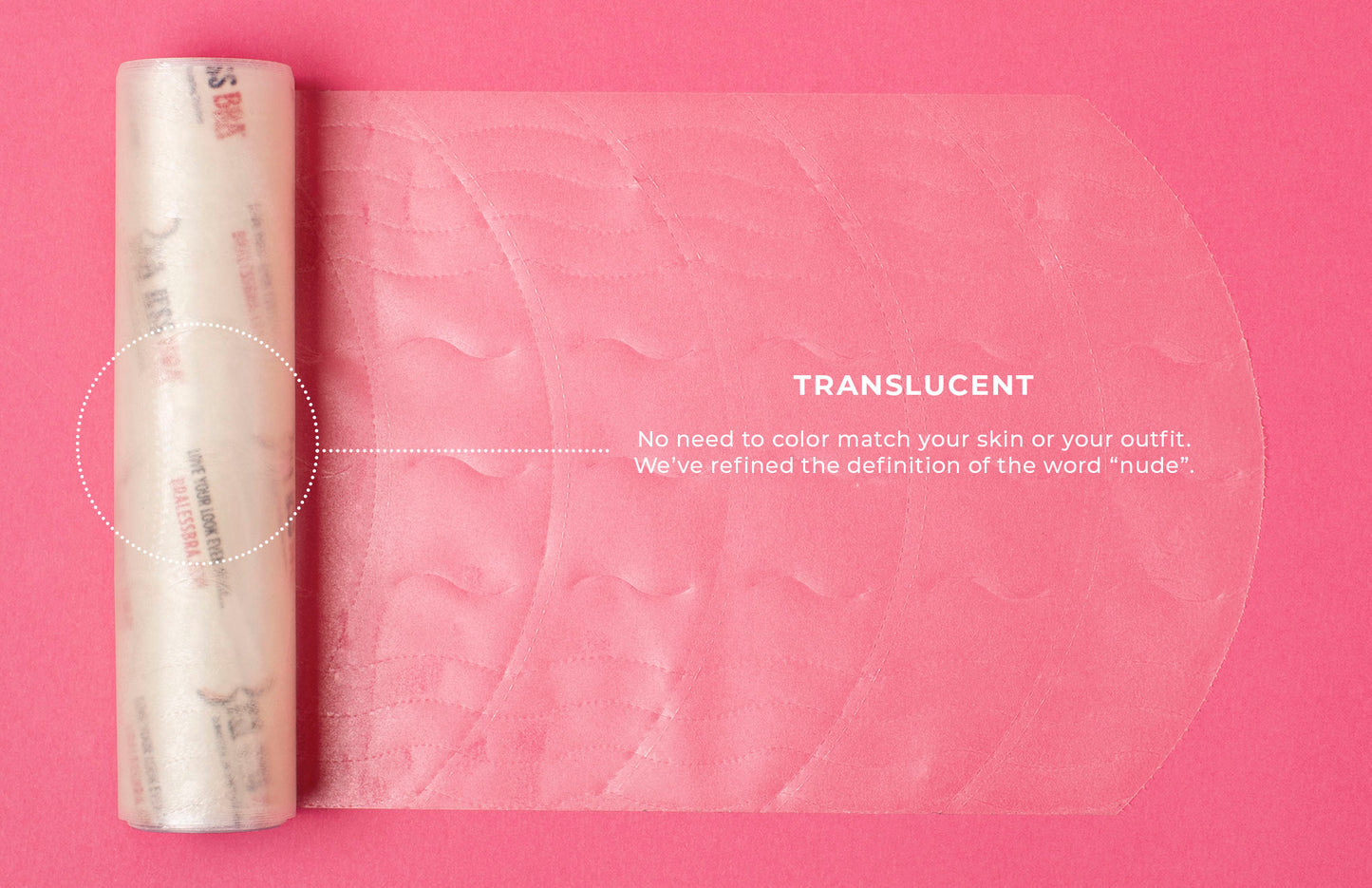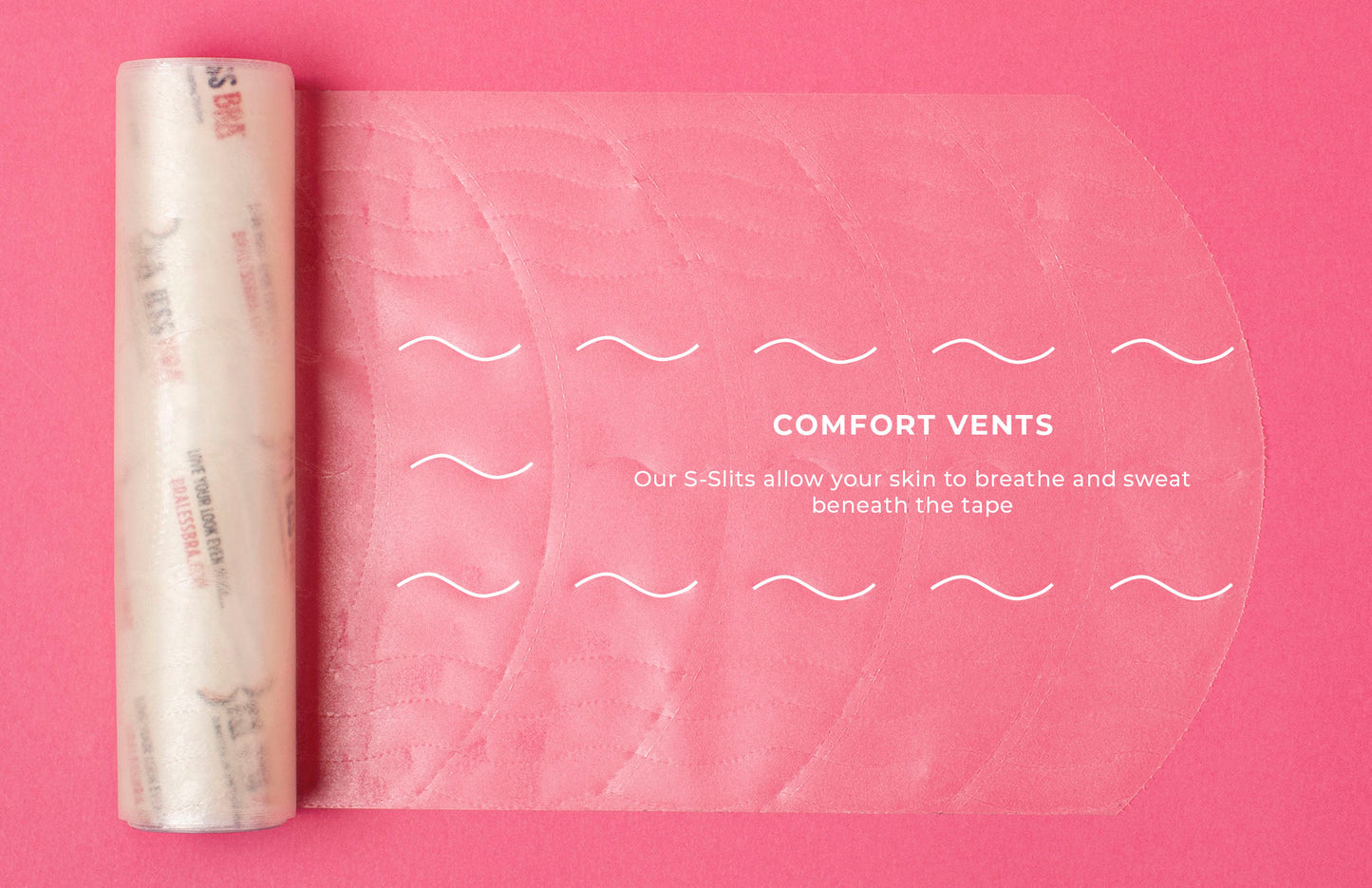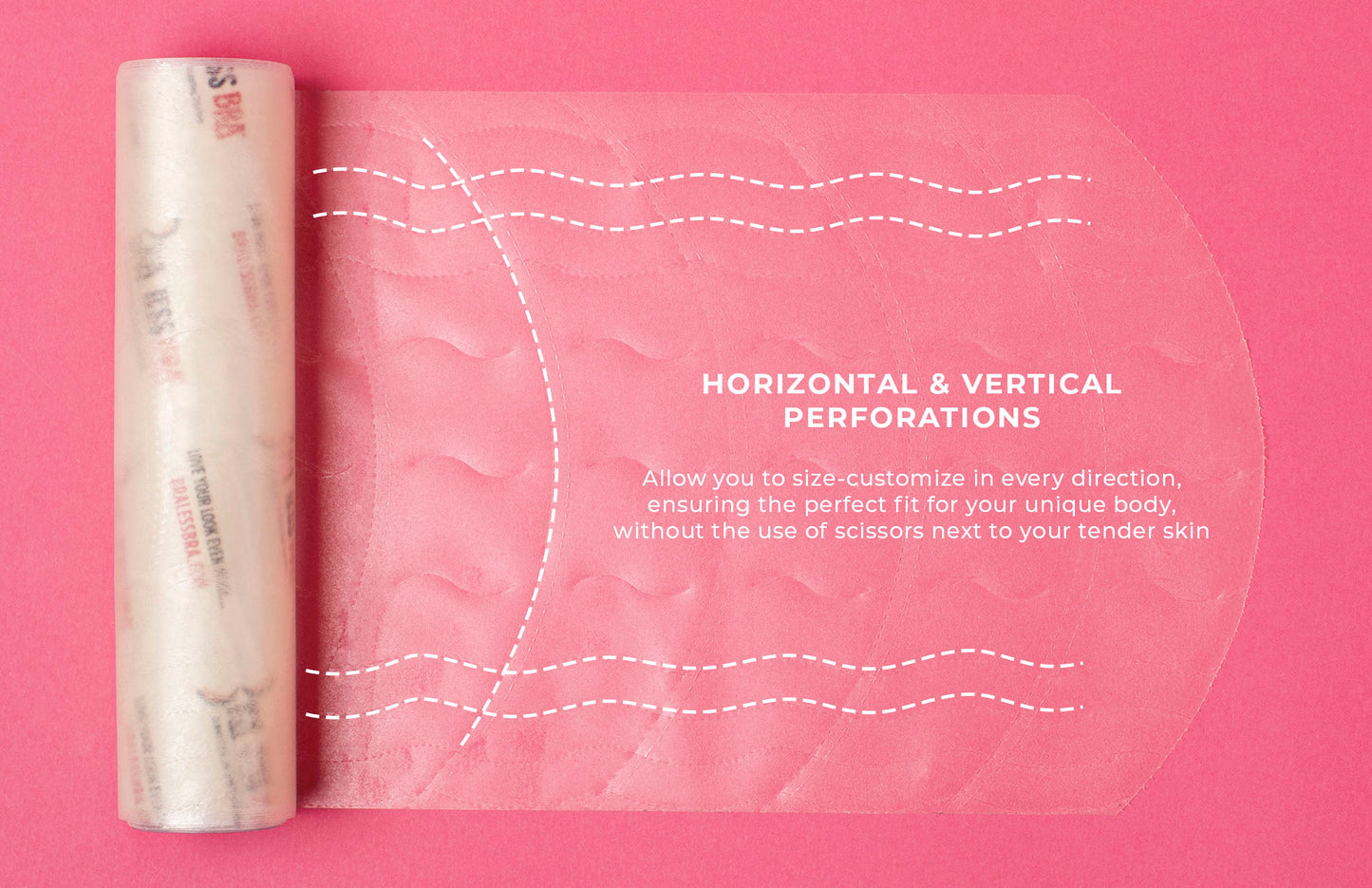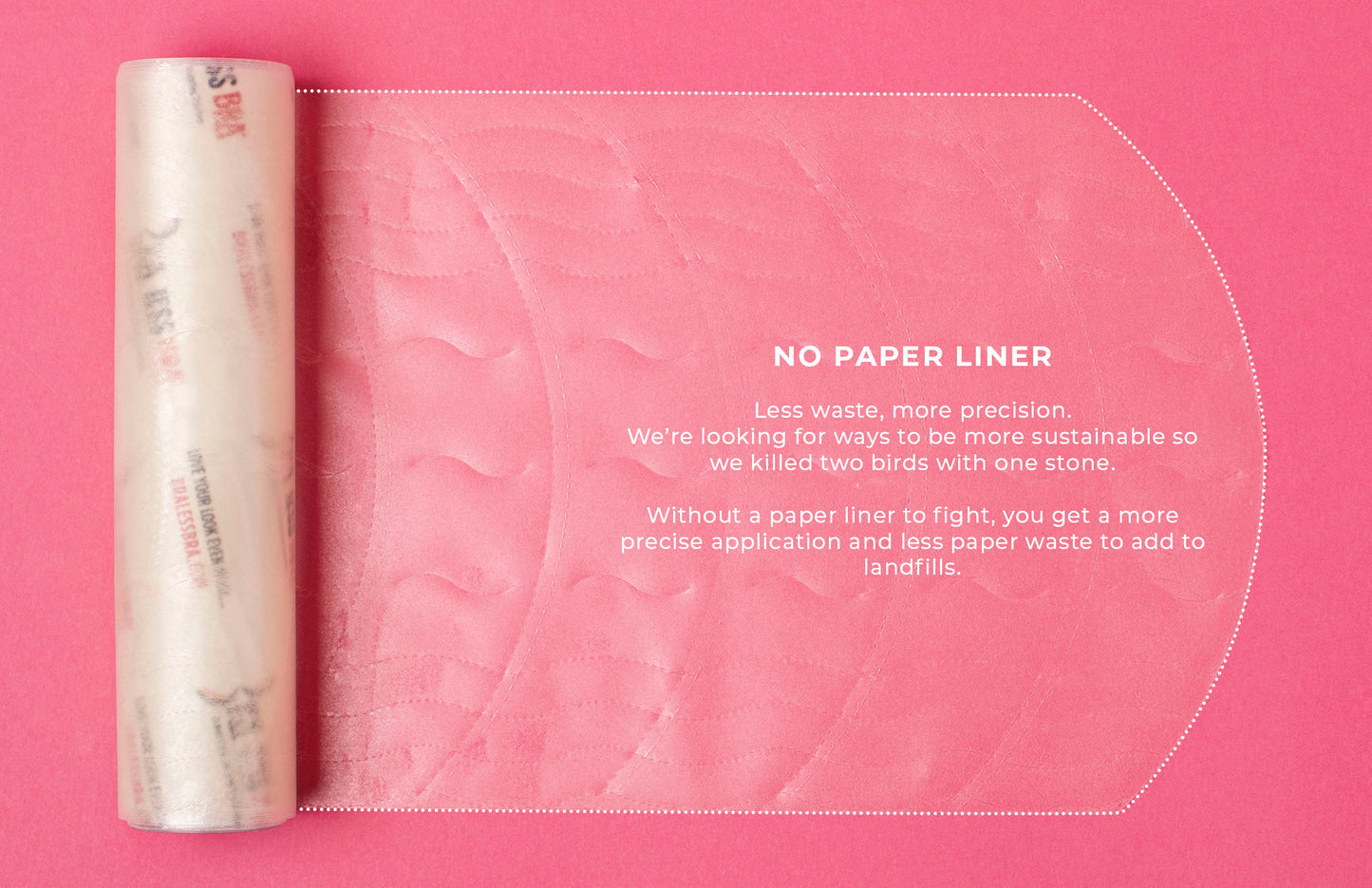 SIZING & FAQs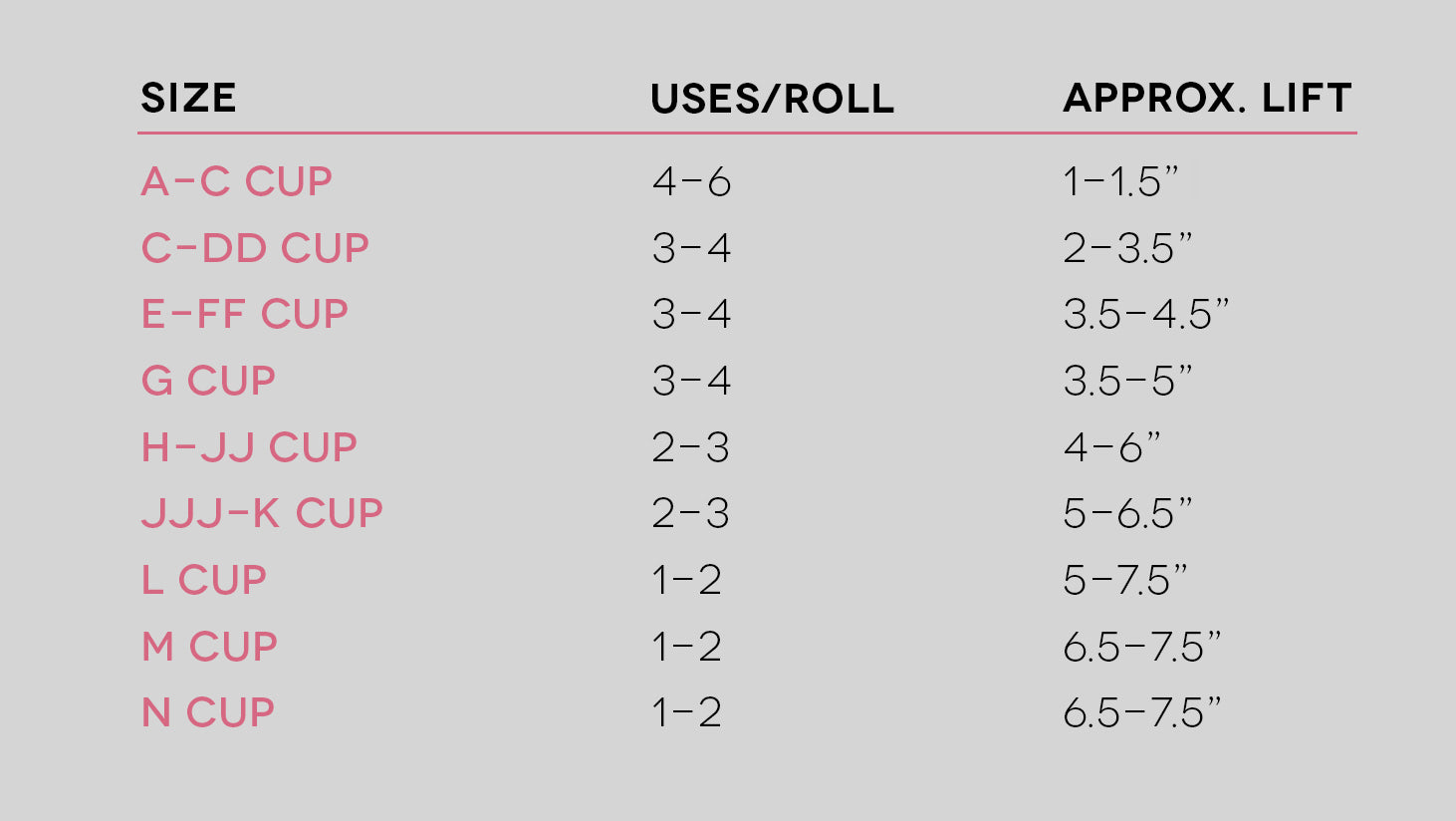 Can Bra-Less Bra injure my skin?

Every tape can harm your skin. We have worked really hard to engineer a tape that is less likely to injure skin. The fact of the matter is, some skin is very thin and sensitive. We ask that you test the product on your skin first. But we do caution that the customer is using the product at their own risk. Rest assured we use clean products processed in an ISO certified clean-room, manufactured in the U.S.A. where standards are uniformly higher for products that come in contact with human skin.
How many uses can I get out of 1 10-ft roll of tape?

One roll of Bra-less Bra can be used up to five times. (See size chart)
Why is Bra-Less Bra different from other brands?

Bra-less Bra is the only breast tape on the market that supports up to an N-Cup.

It is also translucent and virtually invisible on the skin, able to match any skin tone.

Bra-less Bra is also 100% customizable and works with backless and strapless garments.
What if you have oily skin or sweat a lot?

We have worked really hard to engineer Bra-Less Bra to be effective with different kinds of skin types.

We have found that there is not a magic bullet for every woman. The tape simply doesn't like some skin types and it has nothing to do with oil or sweat. It is very rare, but we have found 1 or 2 women whose skin simply rejects our formula.

We suggest using Witch Hazel on clean skin and allowing the skin to completely dry before application. That often helps, but it doesn't guarantee adhesion.
More than 200 women tested

More than 200 women …and counting have been tested with the various iterations of Bra-Less Bra.

We also hold events and test the product under the watchful eye of our Team dermatologist. Most women love it and we have to argue and fight with them to take the product off after testing.

The sheer number of women tested has really helped us hone the adhesive formula and tape design to maximize the strength of the tape while being relatively gentle on the skin.