THIS IS TEAM Zuke-iT
A wildly creative, brilliant team of women who came together to get an important idea from a drawing on a napkin to you.  Together, we work hard, laugh loudly, and defy the naysayers while simultaneously running our families, helping our communities and uplifting women everywhere. 
A Note From Our Founder
I remember the first time someone made me feel badly about my body.  I was swinging on the monkey bars at my elementary school.  I was twelve years old.  A little boy poked me in the chest through my sweatshirt and teased me because I had breasts and the other little girls didn't.  I was humiliated.
It started my self-esteem roller coaster ride.
I started taping my breasts in college.  Scotch tape.  Masking tape.  Duct tape.  Athletic tape.  Surgical tape.  I didn't care that it was ripping the skin off my body, as long as I looked great in my clothing.  As long as I could wear what the other girls were wearing and fit in, I was fine with it.  That is, until during a routine physical when I was asked if I was in an abusive relationship.  My physician thought I was being battered because of all of the scars, bruises and scrapes around my breasts.
At that moment, I came to the realization that I was abusing myself to look good in clothing.  At that very moment, I vowed that I never wanted another girl or teen or woman to feel like I did—a wild emotional and physical swing from covering and concealing to bruising and abusing for the sake of fitting into the fashion world.
If you've ever felt like your bra dictates your fashion choices,

I get it and I'm saying enough is enough.  I know your plight.
For years the size of my bust-line was a constant source of shame and misery that plunged me into bouts of low body image. I hated my breasts and my body.
I got tired of my bra straps digging into my shoulders. I hated my bra telling me what I could and could not wear. I was sad about not being able to go bra-less in low-cut, backless, strapless garments and bathing suits. And if you have experienced this, I know you're sick of it, too. That's why I invented Bra-Less Bra.
Bra-Less Bra is a specially designed bust-tape for girls with big girls. Bra-Less Bra is  sweat-proof and water resistant. It's completely customizable and it works for women with big, beautiful, bodacious boobs. Wear it underneath an existing bra for an extra boost, or dare to go completely bra-less in most garments with superior and reliable lift, separation and support.
Bra-Less Bra will not only raise your breasts but your self-esteem, too.
Bra-Less Bra is powered-up by Zuke-iT, a company completely women-owned and operated seeking solutions to literally support women. We don't believe in figure flaws, we believe in figure aspects and we know the time is now to fire your bra as your fashion consultant.
Love yourself even more. Love your body even more. Love your look even more... with Bra-Less Bra, Instant Cleavage Sculpting Solution.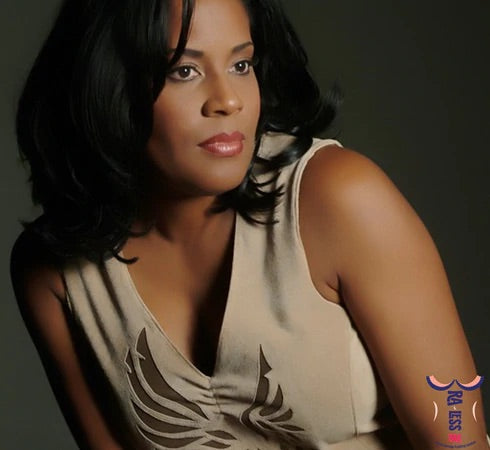 Choosing a selection results in a full page refresh.