We have chosen women from all walks of life to represent our brand, because our brand represents all types of women. From a PhD to housewives, to a product specialist, a chemical engineer analyst and entrepreneurs. Our goddess' bust-lines range from barely boobs to really big boobs. Our product can give everyone a lift who is fighting gravity. We have pageant-girls and girls who never thought they'd hear the word goddess. All are women who have struggled with their breast size and fashion. All are goddesses to us and are helping us redefine real beauty.
 Almost every woman can benefit from a little lift, some more than others. Industry statistics indicate that 75% of the bra-buying population is a D-cup or larger, yet the fashion industry largely ignores women with bigger cups sizes. While larger busted women are sent to 'specialty' boutiques to get bras that actually fit them, the statistics show that larger-busted women are the norm, not the exception. Yet, larger busted women are penalized in a variety of ways. Moreover, we have fewer choices, and those choices, generally cost more money.
Many products on the market claim to fit up to a G-cup. At Bra-Less bra, we start our product strength matrix at DD-cup. That means, not only is it designed to hold up voluminous flesh, but it's also engineered to be as gentle as possible on the skin. Our patent pending, specially designed breast-tape has been successfully tested on women as large as an N-cup.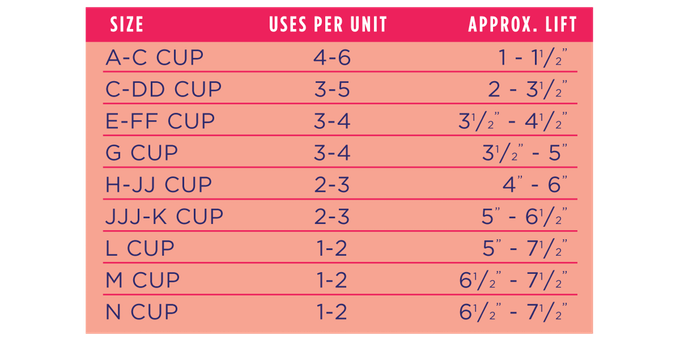 That means women, who could never before even consider going completely bra-less in most garments, can now expand their wardrobe choices to match their sexy, sensual fashion sense.
Vanessa's 'big lift' brings out her outer Goddess...
See other amazing stories of transformation on our YouTube channel